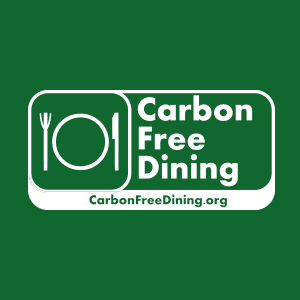 Carbon Free Dining
The zero-cost restaurant sustainability initiative offering benefits that are priceless operated by the United Nations Environment tree planting partner, The Green Earth Appeal.
By partnering with Lightspeed, restaurants are able to enhance their sustainability and diner experience and receive an amazing digital marketing package completely free of charge.
Increased Brand Awareness Promo Video – Our team will visit your restaurant to produce regular promo videos for your social media and website.
TripAdvisor – Happier diners leave positive reviews!
Social Media – We will provide content for: Instagram Twitter Facebook YouTube
Nominated for our annual awards Presented at the Houses of Parliament
All the above whilst:
Changing Lives – Help end poverty in the developing world
Counterbalance Co2 – The Co2 and waste of meals on the bill are counterbalanced.
Qualifying restaurants can receive their Lightspeed software at no cost to them
---
Lightspeed and Carbon Free Dining offer you a unique deal:
Carbon Free Dining can provide enhanced sustainability and diner experience and associate restaurant brands with both social and environmental good. We create positive word of mouth and in a time when diners are demanding sustainability, by empowering them to plant a fruit tree with their bill, they are counterbalancing the Carbon Footprint of all the meals on the bill and creating sustainable agroforestry farms for aid reliant communities. Diner will love the restaurant and tell their friends, front of house teams are proud to work for a restaurant that is changing the world and best of all… It's completely free!
Please contact Carbon Free Dining for more information.
Categorie:
Product:

Restaurant