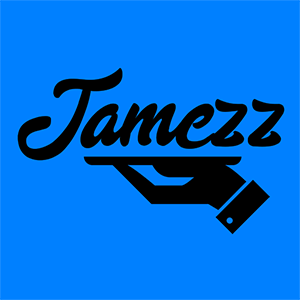 Scan the qr code on the table and order directly with your own smartphone.
With our integration, customers have to wait less and sales can be increased without using additional staff.
Jamezz is an order app, with our app customers can place orders through their own smartphone at the hospitality location where they are present. After downloading our app, a qr code can be scanned on the table. After this the customer is taken to the menu of the location and here you can choose between various products. (food, drink or products). After choosing the desired products, the customer goes to the order overview and can make the order final here.
Jamezz is a young company with great ambitions, not only nationally but also internationally. In 2019 we received a capital injection from an investor and are now growing fast. We are currently running at various reputable parties in the Netherlands and Belgium: Fletchet Hotels, Beachclub O, Beatrix Theater, Theater Carré, Beachclub O (Hotels van Oranje).
For more information please check our website, there is a lot of extra information there and also a demo account for demonstration purpose.
Categorie: Betalingsprovider, Online bestellen